Chair and Officers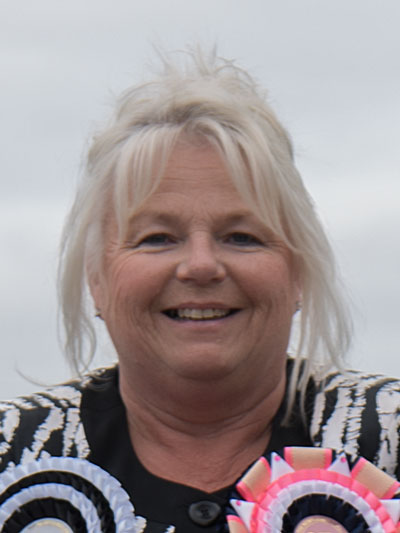 01684 565438
chair@southernnewfoundlandclub.co.uk
I have been involved with the Newfoundland world for 25 years and although I am more usually known for my association with white and blacks I have owned, bred and exhibited dogs in all three recognised colours.
I first came to SNC Committee in 2008 when I was voted onto Committee at the inaugural meeting. I have served as Health Coordinator and then latterly as Vice Chair. I am delighted to re-join the SNC team and look forward to working alongside old faces and new.
I am totally committed to the welfare, health and promote good breeding standards. I believe we are the custodians of our breed and we owe it our very best efforts and need to give it our very best intentions to preserve all aspects of this wonderful breed.
I can be found most weekends at Championship shows and Club shows around the country. I am also a Championship show judge and believe the education of our up and coming judges is paramount in order to preserve the true essence and integrity of the breed, and adhere to the breed standard.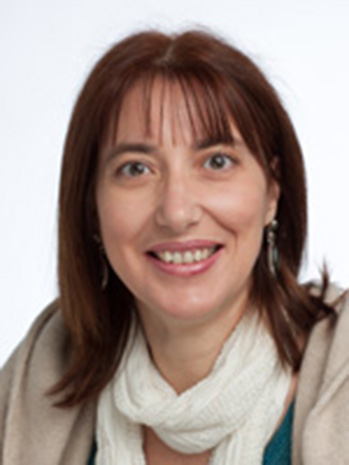 Jeni Giambona
Hon. Secretary
07595 220943
secretary@southernnewfoundlandclub.co.uk
Jeni has owned dogs for most of her adult life. She has had an interest in dog training and animal behaviour for a number of years and she holds a diploma in Animal Psychology. She has owned, and then shown, Newfoundlands since 2010. She is also a committee member of a local canine society and ringcraft club and has recently taken on the role of Hon. Secretary as well as being the Health Coordinator for the Southern Newfoundland Club.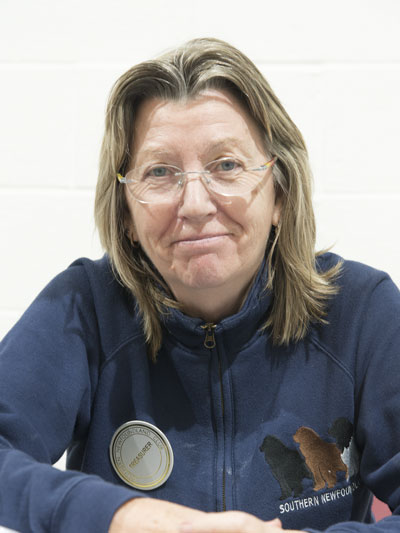 Loretta Dixon
Hon. Treasurer
07941 258984
treasurer@southernnewfoundlandclub.co.uk
Loretta 'accidently' discovered Newfoundlands in 1980 and fell in love with breed. She has shown and breed three litters and at the moment owns two Newfoundlands (one of which is a welfare dog) and a Border Terrier. Both Newfoundlands have participated at carting events and, like most Newfoundlands, enjoy swimming. Loretta is also a volunteer for the Greyhound Trust.
Committee
Christine Bodman - PRESIDENT
Christine was first elected to the Committee at the 2010 AGM. She has been showing dogs for about forty years, starting with Rough Collies and then Bernese Mountain dogs. Christine's first Newfoundland in 1989 was from the Stormsail kennel. She now has three, two of which were home bred. Christine has judged and been on Canine Society committees in the past and we are very pleased to have her as the Club's President.
Mobile:
07508 224182
Email:
christinetango@gmail.com
Frances Carter

A newfy owner since 1989 I love nothing more than swimming with my dogs on Fistral beach, Cornwall. As a qualified groomer and canine therapist it allows me to spend most of my time helping and supporting the beloved breed. As the international instructor for MSTR for dogs and a canine first aid trainer I'm often traveling around the country with my dog who assists on all my courses. When not working or swimming I can often be seen in the show ring with my newfy boy.

Phone:
Mobile:
07810 642891
Email:
info@hibiscussurfschool.co.uk
Helen Lyon
In Helen's words ... "I have been owned by Newfoundlands since 1998 and at the moment have two. Just started showing again but would love to swim them. They live with a Poodle, Shihtzu and Portuguese Water Dog. I have been on the committee of the local ringcraft and enjoy obedience classes. I am a dog groomer so my whole world involves dogs."
Phone:
01460 241053
Mobile:
07867 988109
Email:
helennewfie@hotmail.com
Sara Davies

Sara has supported the Club since its inception and has previously been owned by two Newfoundlands - Ffion and Kayleigh. She has now been taken over by her latest fur baby Newf - Kubeba. She has tried her hand at all aspects of Newf challenge including showing, draught and water work.

In addition to her role as a committee member, Sara is also our Newf News editor and our Membership Secretary.

Phone:
01269 832085
Mobile:
07823 880190
Email:
sara@hakunamatata.myzen.co.uk
Penny Downing

Penny has always shared her life with dogs and in 1998, she opened her home and heart to Jake, her first Newfoundland, and was instantly smitten with this amazing breed. She enjoys learning new disciplines with them, especially scent detection, tracking and search and rescue, and is a member of Grangewaters Working Newfoundlands.

Penny is passionate about animal husbandry with an emphasis on fear-free handling and training. She runs puppy classes with her colleagues in North London, carries out one to one consultations and sees clients for canine massage therapy and conditioning. Penny is also our SNC Behaviourist.

Phone:
Mobile:
07732 395226
Email:
penny@k9kneads.co.uk
Nicole Owles

I have been involved in Newfoundlands my whole life. My mum and Nan got their first Newfoundland over 40 years ago and ever since they have been an addition to our family. I started junior handling at the age of 7 and have won numerous big awards through out my handling career. I love spending time with my newfies at dogshows and at home and am currently working towards moving up the judging list to award CCs at Championships dog shows.

Phone:
Mobile:
07774 372306
Email:
owlesnicole@gmail.com